Invisible Citizens: The Rohingya's Quest for Identity
Keywords:
Basic Human Rights, Ethnic Cleansing, Genocidal Intent, Minority Groups, Rohingya
Abstract
The situation in Myanmar represents a distressing case characterized by the plight of the Rohingya, an ethnic minority group that has been systematically denied citizenship rights and forced to seek refuge outside their homeland. This vulnerable community has endured extreme hardships, including genocide, torture, killings, and sexual violence. This academic paper seeks to provide a comprehensive analysis of the root and immediate causes of the conflict, shedding light on the principal actors involved in the Myanmar-Rohingya conflict. Utilizing the Gurr Model of ethnic conflicts, it endeavors to elucidate the multifaceted dynamics at play. The study reveals that the ethnic minority has been systematically deprived of fundamental rights related to personal development, security, recognition, and identity. These injustices have spurred the emergence of insurgent groups that have resorted to armed resistance to reclaim their lost citizenship status and fundamental rights. The military crackdown on the Rohingya population has led to their forced displacement from their homes, compelling them to seek shelter in refugee camps. A comprehensive analysis of the conflict underscores the necessity for active international community involvement in facilitating the restoration of the Rohingya's identity and legal status, a challenge influencing over a million individuals. Resolving this conflict hinges upon compelling major global powers and international organizations to pressure Myanmar's military regime to reinstate democracy and enhance conditions within the Rakhine state, thereby enabling the repatriation of the Rohingya minority. Moreover, the international community must engage in reconstructing essential infrastructures to provide these marginalized individuals with their basic human needs.
Downloads
Details
Abstract Views: 21
PDF Downloads: 80
How to Cite
Khurshid, T., & Akram, M. S. (2023). Invisible Citizens: The Rohingya's Quest for Identity. Pakistan Social Sciences Review, 7(4), 21–32. https://doi.org/10.35484/pssr.2023(7-IV)03
License
This work is licensed under a Creative Commons Attribution-NonCommercial 4.0 International License.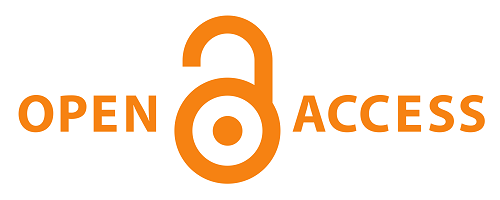 RESEARCH OF SOCIAL SCIENCES (SMC-PRIVATE) LIMITED(ROSS) & PAKISTAN SOCIAL SCIENCES REVIEW (PSSR) adheres to Creative Commons Attribution-Non Commercial 4.0 International License. The authors submitting and publishing in PSSR agree to the copyright policy under creative common license 4.0 (Attribution-Non Commercial 4.0 International license). Under this license, the authors published in PSSR retain the copyright including publishing rights of their scholarly work and agree to let others remix, tweak, and build upon their work non-commercially. All other authors using the content of PSSR are required to cite author(s) and publisher in their work. Therefore, RESEARCH OF SOCIAL SCIENCES (SMC-PRIVATE) LIMITED(ROSS) & PAKISTAN SOCIAL SCIENCES REVIEW (PSSR) follow an Open Access Policy for copyright and licensing.